Will the Fed Raise Interest Rates in June 2015?
THE IRRITATED AMERICAN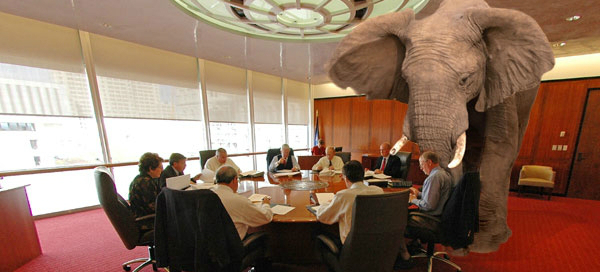 Debating the likelihood of a June Percentage Increase At The Federal Reserve Bank (PIC: busyevent.com)
There's been a heady debate swirling around the subject of whether or not the Fed is going to raise rates mid-year 2015, in June. Contradictory labor and wage indicators make it difficult to make an opinionated push in either direction. 
Lost in this discussion is a far larger issue which renders a potential hike or cut essentially irrelevant. 
On one hand, we've the good news--at least on the face of it--that unemployment is down, and down to refreshingly low levels. The jobless data delivered last week by the Labor Department showed that the jobless rate had dipped a good bit, down to 5.6%, which is a six year low. 
That's the good news.
Now, the bad news. The average wage--the hourly earnings indicator--was down 0.2 percent in December 2014, versus the previous month. That's the biggest comparable decline in hourly wages recorded since the record-keeping began on this indicator began in 2006.
The executive isn't providing any clarity either:  San Francisco Federal Reserve Bank President John Williams said the interest rate decision would be a "close call" in either direction. And his counterpart in Atlanta, Dennis Lockhart suggested a healthy dose of "caution" today when asked about the possibility of a mid-year rate hike. 
In the end, I'm not surprised by the lack of clarity. The conundrum is a result of a version of inflation that is essentially impossible to address in our new economic reality (with China such a key part of our manufacturing pool), but hits most Americans right in the gut: the steady climb of prices for goods and services, potentiated by the ongoing devaluation of the middle-skill American worker. Once a proud class of unionized, reasonably well-paid blue collar workers with benefits, this class has been thrown into chain store wage labor, much of it part time and devoid of benefits for the family. This lack of a survivable wage-benefits package sees workers slogging on multiple jobs and exhausting themselves ragged. 
Putting Americans to work at vapid jobs in chain drugstores and superstores that dwarf airplane hangars--this is the primary problem socking Middle America in wallet, the ego, and the sense of self. Interest rate bumps or tweaks in either direction can't restore vitality and pride to an exhausted, broke center chunk of this country.
More on this to come.
Preston Clive
1/13/2015***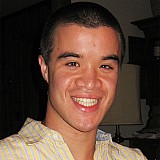 Andrew Schrage
Founder at MoneyCrashers.com
My prediction is that the
Federal Reserve
will raise the interest rate in or by June. There was a poll recently conducted by Reuters, and 13 of 20 banks predicted a hike this year. This will occur mostly because of a continued lowering of the unemployment rate, as well as a general sense that the economic downturn is over for the most part. I'm not certain how much it will be raised in June, but you should see an interest rate of approximately 1% by the end of 2015.
Voting is over
Waiting for


the right answer