Catastrophic Blackout In Turkey!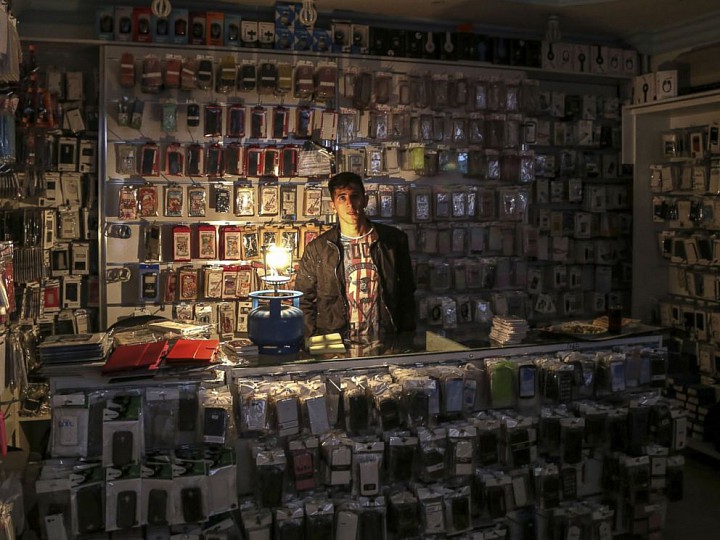 "Don't let the darkness stop ya folks! Step right up for your Galaxy-S6 Edge cases!" (IMG courtesy: ABC News)
At roughly 10am local time darkness spread itself like an inky black spill bleeding across the map of Turkey. Ankara, Istanbul, and smaller regions suffered power outages that plunged shopping malls and houses into darkness, stalled and blackened the metro, staggered the nations vast air traffic control system (with Istanbul, Ankara and Izmir concretely affected), and basically slowed the essentials of a functional life down to a crawl.
According to Taner Yildiz, Energy Minister of the country, this is an even of an almost unprecedented scale:
"This is not an incident that we see frequently," he said while traveling in Bratislava. His comments were broadcast on Turkish TV, and he went on to address the possibility of a sinister underpinning to the whole affair. "Whether or not terrorism is a high possibility or a low one, I can't say at this stage. I can't say either whether it is a cyber attack."
The outage lasted for more than four hours, and essentially overwhelmed the country owing to the scale of it's effect. Across the national map, people were stuck in elevators for hours, 
At this point the crisis is mostly over with 90% of the country's power restored: Thrace, the Black Sea and Eastern Anatolia regions were reported by afternoon to be almost completely restored. At the peak of the outage, more than 40 of the 81 provinces in the vast country were reporting cuts in power. 
So, let the theorizing formally and officially begin: ISIS terror plot? Washington backed plan for secret agents to spring a political prisoner from jail while the electronic locks are disarmed? Putinesque move to reinforce the importance of the Turkish-Russian pipeline to relieve himself of some of the infrastructure concerns in Ukraine? (With the wires reporting that the US Forces are preparing to begin military exercises in Ukraine in April, don't snicker too quickly at my sarcasm.  .  .  it might not be as far fetched as you think).
Along those lines, Turkey's single oil refiner, Tupras, reported that it was not affected and that it was business as usual.
Preston Clive
3/31/2015***