BWA: Some Wholesome Goodness Amid The Confusion?
THE IRRITATED AMERICAN
A stock broker managing shares of BWA
(IMAGE: ukhumanrightsblog)
BWA/Borg Warner, that is. 
In a dizzying energy playing field (where the only buyers who are sure of their feelings are vehicle owners enjoying the stunningly low oil prices resulting from the supply glut and the reduced demand) there is an investment on the periphery of the whole mad melange that seems a reasonably safe bet. 
Borg Warner/BWA is an American automotive company specializing in drive train/engine and timing systems for the modern automotive market. The vast majority of their product line is aimed at boosting the fuel efficiency of vehicle product lines from their client companies. They supply drive train assemblies to all three automotive manufacturers in the United States, and they have 60+ manufacturing facilities across 18 countries to service the global market.
We all know that a significant contributing factor in the oil glut and price plunge is reduced consumer demand, owing to a teetering middle class chronically counting their pennies. 
One thing most investors sense unequivocally, is that the market is going to eventually adjust itself back to a region closer to the typical status quo. OPEC has again refused to cut production today in an effort to ease the supply overage, and instead have begun to offer discounts to their client base in an attempt to defend their market share. 
Borg Warner shares have struggled somewhat recently owing to a weak euro and a stronger dollar. But with a product line directly in tune with the current economic realities for most consumers--temporarily low prices at the pump or no--Borg Warner is positioned quite well. Stock prices, being low, are attractive as entry points. It is probably an excellent time to jump on-board with BWA, as their product line are win-win for both manufacturers and consumers, and growth forecasts are looking rather attractive as a result. 
Preston Clive
1/13/2015***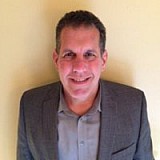 Marc Eisen
Manager at Chaikin Analytics
BWA has a Very Bearish PGR, negative Money-Flow and negative Relative Strength. Industry Relative strength is negative, projected PE is contracting and the earnings estimate trend is negative. BWA also experienced a Money-Flow Sell signal on Friday. A volume-confirmed close under the lower wedge boundary (near 51.50) would target the 45-47 area initially.
Marc Eisen meisen@chaikinanalytics.com