Detesting The Detestable: Weasel or RE Agent?
THE IRRITATED AMERICAN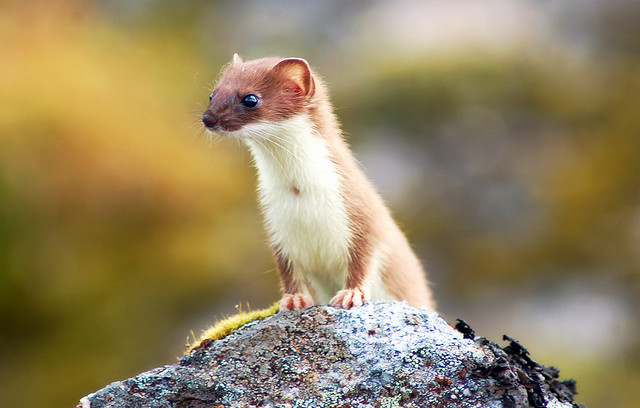 This bad boy has a piece of property he would like to show you. (CREDIT: wiki)
It's not like the world of real estate agents (full disclosure, I work in the business) is one that induces an overage of heavy warm fuzzies. To be frank, most folks loathe agents--they pay these people lawyer level money to essentially be pushed around by a tour-guide door opener.
Most agents are about as articulate as a drugged hog lolling around the pigsty, and knowledgeable as an old slipper laying on the floor. The communicate with their clients with verbiage often just a notch above guttural grunts and snorts, and become openly irritated when a client wants to see a property beyond the bounds of what they've already been shown by the agent.
On the flip side, most clients--even wealthy ones--don't want to pay broker fees, and have a set of expectations when it comes to what their dollar will get them in the market (this goes quadruple in NYC) that is more than just a little unrealistic: they are downright dreamy-eyed, to tell the truth. They will come to an agent with a straight face and tell them that they want to get a two bedroom apartment on the Upper East Side for $2200 a month to rent, or $450,000 for a high-amenity condominium. 
Nonetheless, this is the nature of the business--each business has a set of irritants. No market or occupation is immune from it's weirdos, super-unrealistic boobs, and flat out nutcases. I've had individuals complain to me that I couldn't get them an apartment for rent when they were unemployed: they groan "How am I supposed to land a job, or even have the ability to go out looking for a job if I don't have a place to live first?"
Agents, especially now during the slow winter season, get extremely desperate. Opportunity in both sales and rentals slims way way down, and the competition is fierce to make those few dollars that are out there to be had. 
Yahoo Finance has just posted an article about the common Real Estate Agent, and all the things that they do on the Down-Low that cultivate extreme revulsion in their clients. It's a confessional article, and is revealing. 
Sometimes the client will have a sense that the agent is engaging in the unprofessional behavior, other times the client will have no idea whatsoever. Here are some examples:
"I sometimes steer clients toward houses that will bring me a higher commission, rather than the best house for them." 
Most agents do the inverse .  .  they will steer clients away from houses or apartments that have rather low commissions, rather than toward ones that have specifically high commission.
"You can't believe everything I say about myself in my marketing material."
Quite common to the point of universal.
"I might persuade a client to sell a home for less than it's worth."
This one here is a huge breach of trust--to cultivate a fast deal, rather than hanging in for the long term and getting full market value--a deal that will pay off for both the seller and the agent.
 "I might encourage buyers to make an offer that is too high." 
This here is a flat out breach of ethics .  .  . a complete flushing down the outhouse pit of the fiduciary responsibility that the agent has to his client, all for the sake of some extra dollars thrown into the commission multiplication equation.
"I sometimes reveal information about the lowest price a seller will take or a potential buyer's top price."
"I might not disclose problems with the neighborhood to potential buyers."
These last couple are simply flat out breaches of trust for agents and brokerages who are just in an unsightly rush to do as many deals as possible, all at the expense of each individual buyer. The problem with this strategy is that RE is a social business .  .  . the best repeat business comes from word of mouth, and irritating the crap out of--or doing bad deals for--a client is not the way to win their friends, business associates, and relatives for clients. It is quite simply the "On The Waterfront" style taking of a dive for the short end cash. All at the expense of the future.
Therefore--buyer beware. It's wintertime... keep a close watch on your agent if you're in the market.
Preston Clive
1/29/2015***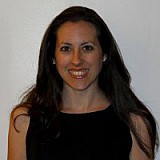 Jeana Pinto
General Counsel, Past Managing Director/CitySitesNY
"In an industry where there are thousands of competitors and most have bad reputations for conducting business in a less than honest way, it's essential to set yourself apart, if you want to make a successful career in real estate. Ultimately, lying and cheating will only harm your business, as real estate is referral based. In addition, we are in an age where the internet is a very powerful tool for disgruntled clients and customers. All it takes is one negative review to ruin your business. I've seen top producers try to make a quick buck by being dishonest and in the end it's not worth it, as companies refuse to hire them, buyers and sellers refuse to work with them and landlords refuse to rent through them. So if you're in this business for the long haul, I suggest taking an honest approach toward each client, even if that means delaying a commission or earning a little less."