NYC Real Estate: The Creeps Creeping In The Shells....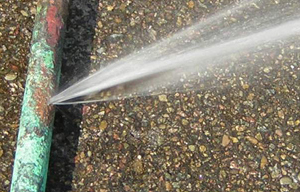 Like water seeking a leak, money finds the little holes of escape. (purelementswater.net)
By Preston Clive
Articles have been popping up around the NYC-centric press following an essay that appeared in the NYTimes last week regarding the phenomenon of shell companies popping up, using the tax loopholes which exist allowing overseas investors to purchase NY real estate under a shell company without revealing their identities.
As an arrangement to hide money from folks in their native countries--creditors, government tax collectors, other debt collectors--it's an absolutely fabulous arrangement. And this in America, the country whose FBI forced the Union Bank of Switzerland to cease cross-border anonymous/secret banking services as Americans were hiding their money in Swiss bank accounts while owing tax money to the government. The US FBI pursued the covert banking setup of Switzerland as if it were a criminal conspiracy designed to defraud the United States. A wikipedian quote on the banking scandal that provoked the ceasing of cross border baking secrecy with USB:
The day after settling its criminal case on February 19, 2009, the U.S. government filed a civil suit against UBS to reveal the names of all 52,000 American customers, alleging that the bank and these customers conspired to defraud the IRS and federal government of legitimately owed tax revenue.[25] The Swiss Financial Market Supervisory Authority (FINMA) had given the United States government the identities of, and account information for, certain United States customers of UBS's cross-border business as part of its criminal investigation in 2009. On August 12, 2009, UBS announced a settlement deal that ended its litigation with the IRS.[26] U.S. Senator Carl Levin (D-MI), who conducted Senate hearings into the UBS tax evasion scandal, described the settlement agreement (known as the "Annex") "disappointing."
Well--welcome to New York, folks. Land of the free and home of the brave, all seems to be well if you want to convert your shekels into condos, co-ops, or land development! Just set yourself up a shell company, and get rolling.
The roll call of criminals and shady wheelers under investigation is quite the who's who: Vitaly Malkin, Pablo Ardila (who sold and profited through his shell while sitting in jail), corrupt former Greek official Dimitrios Contominas (who sold his Time Warner Tower condo this year for over $21 Million), Indian billionaire Anil Agarnwal who has weathered a series of unseemly charges, construction magnate Wang Wenliang notorious for his awful treatment of foreign workers (who also owns a Time Warner condo).
Noticing a pattern here? Time Warner Towers' condos have represented a great comfort zone for foreign investors looking for a spot to stash their funds away from prying eyes. These are of course just the larger end of an iceberg that reaches down deep beneath the surface. The mechanics facilitating the shells are flowing out of state laws, and in NY these are the laws governing the use of the LLC, the limited liability Corporation.  It's a perfect vehicle, folks like the above mentioned individuals have learned, to keep funds virtually invisible from their respective governments. There's no real easy way for foreign governments to track their money when they are hidden under these shell LLC's.
With all of our pressure on the Swiss in the past to keep tax evasion of American citizens unfacilitated via cross border secrecy in finance, I have no doubt that these rules are going to have to be adjusted to save face before the eyes of the world. Money, like anything liquid, seeks the cracks and the holes to escape; it pioneers ingenious escapes. The law follows, with it's can of Spackle.
Spackle on deck!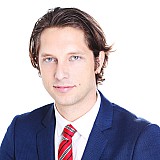 Joshua Dockter
Keller Williams NYC Real Estate Salesperson
The writing is on the wall and its inevitable now that the full extent of this kind of shady investment will come out. Other foreign investors who may have been thinking about hiding their money in shell companies should take this as a warning. The cracks in their foundation will expand and eventually they will be exposed-the political momentum is inevitable after this article. To what damage will this have on the NYC real estate market? How many of them are hiding their money under properties in other high & mid level properties beyond the Time Warner Towers Condos ? Truth will always come out.
Let's see how the public opinion is affected and how much damage will be caused. New York City real estate has taken its fair share of hits through the recession but always comes out stronger than ever, it's the greatest property market on earth! I have a feeling history will repeat itself and NYC real estate will continue to grow and reach new heights than ever before!